Updated on September 22, 2022.
Depending on the size of your dog, an average dog house can run you from $50 to $100. But if your dog is bringing in that Lassie money, consider these extravagant dog houses that are available for purchase.
*
1. Cape Cod Cozy Dog Kennel – $6,989.96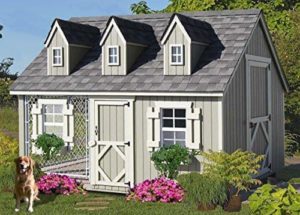 Made by the Little Cottage Company, this dog house is 80 square feet of cuteness. The Amish know how to craft a quality wood structure. Your furry friend will appreciate the a fenced-in patio, decorative dormers, two workings windows, and separate enclosed rooms.
*
2. Victorian Cozy Kennel – $4,299.00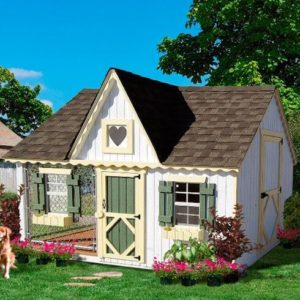 Another one by the Little Cottage Company, this 8'x10' structure is the ultimate escape for your furry pal. Features include a fenced-in patio, two working windows with shutters and flower boxes, and rooms separated by dog doors. Human loved ones can visit the house via the adult Dutch door on the side of the house.
Find it here.
*
*
3. Climate Master Plus Insulated Dog House – $2,869.90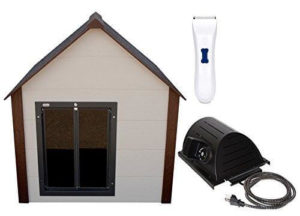 You've heard of a man cave? Well, this is the ultimate dog cave. Your dog can retreat to their home away from home and stay completely warm and dry in the colder months, thanks to the upgraded heating system and energy-efficient PlexiDor doors. The roof can be removed for cleaning or to peek in on your pal. To make this upgraded package even sweeter, it comes with free pet hair clippers!
*
4. Pet Squeak Bird Dog House -$685.98
If you're lucky enough, your dog will invite you out to this awesome retreat! This safe and cozy space is made primarily of white cedar, which is a nice aromatic wood that helps keep pests out.
Get it here.
*
5. Outdoor Cottage for Small to Medium Dogs -$599.99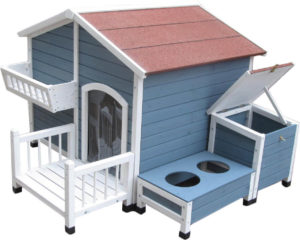 This cottage by Advantek has it all: an insulated retreat area, slots for water and food bowls, and storage for your pet's play and walking needs. There's even a little front porch for your pooch to sit out and sunbathe.*
<br>
***********************************Ahh, it's good to be king.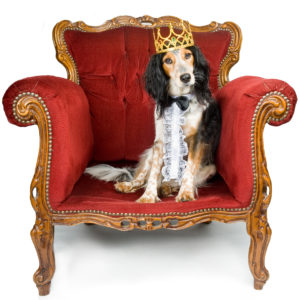 <br>
<br>