Do you have a dog that walks you instead of you walking them? Or do you have a dog like mine that you have to slightly tug along to get them moving? When harness shopping for my basset hound, Baxter, I ran into a problem that I was unable to find the answer to online: what harness would fit his tubular body shape and encourage him to walk a little bit faster so I wasn't pulling the harness off of him? Most people I speak with have the opposite issue with their dog: pulling too hard or the fear of choking their dog when they pull. For some dogs, a traditional collar will be efficient when walking; however, pet parents may want more control over their dog to ensure a safe and happy walk while interacting with other people, children and animals.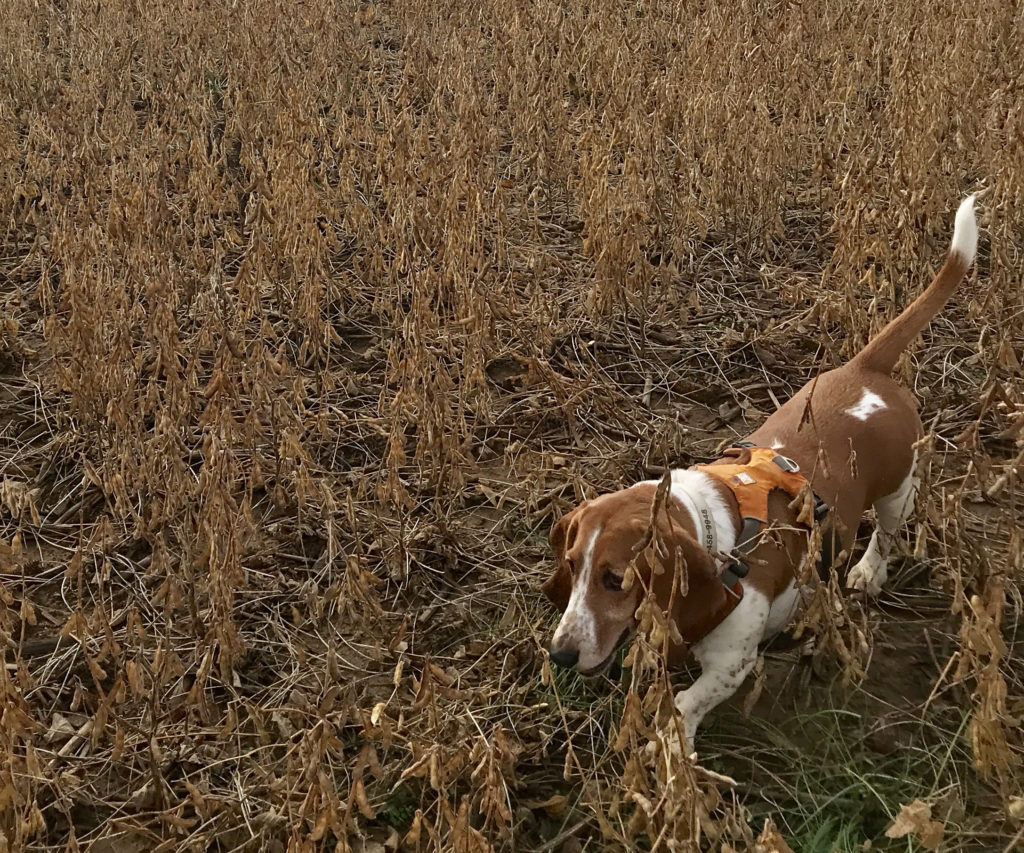 Comparing Harness vs. Collar & Leash
Harnesses can be beneficial for a variety of dog breeds and body types: whether you have a puppy that is pulling, an older dog with a medical condition (i.e.: respiratory issues such as a collapsing trachea) or you want to be on the safer side when walking by a busy road. Harnesses discourage pulling and can allow for more overall control during walks and outings.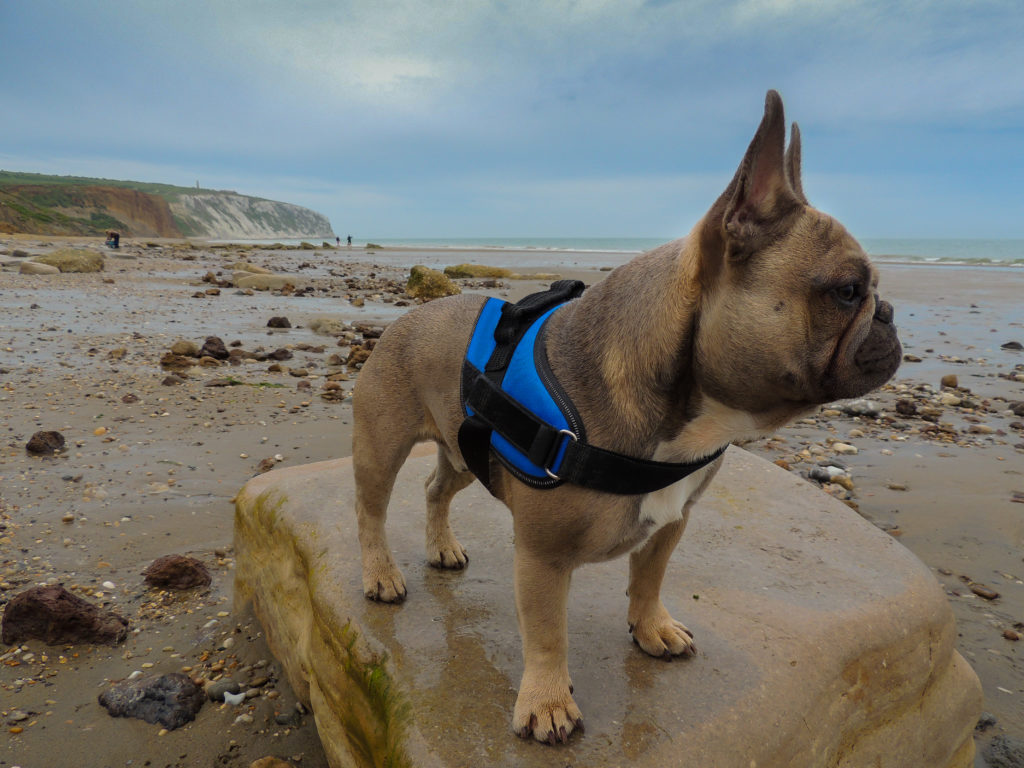 Are harnesses good for every type of dog?
Starting early is your best option when using a harness. This allows time for the dog to adjust and become used to the feeling of it while walking. It is best to take your dog shopping with you to find the perfect fitted harness, but if that is not an option, make sure to take measurements of their chest and lower neck before shopping or ordering online. Harnesses are also not a replacement for a collar, because collars carry identification with some sort of ID tag that contains your current contact information (current being the keyword here)! Microchips are great as well, so be sure that your contact information is up to date. You can even order microchip ID tags to go on their collars. (https://www.homeagain.com/)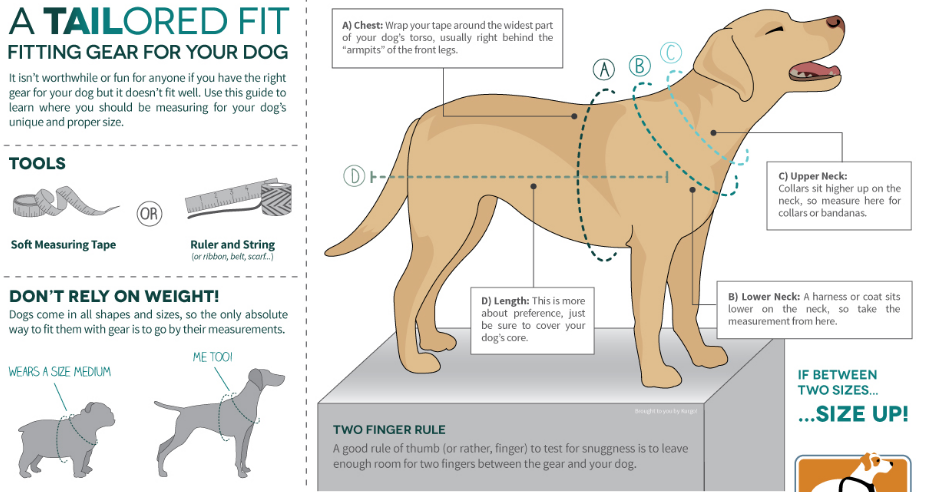 Types of collars
Collars should be worn high up on a dog's neck, not near their shoulder blades. It should be snug but you should also be able to fit two fingers between the collar and your dog's neck. Most collars are inexpensive, easy to use and allow attachment for ID tags, microchip tags, etc. However, collars can cause injury to a dog's neck and throat if they constantly tug and are easy to slip out of if they are not properly fitted for the dog's neck. The three most popular collars for dogs are traditional collars, halter/headcollars and martingale collars.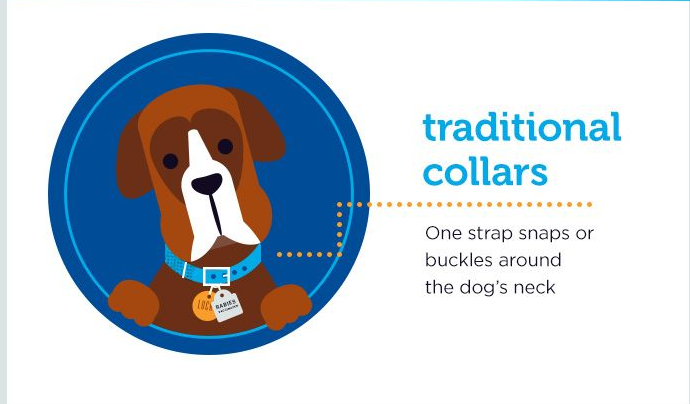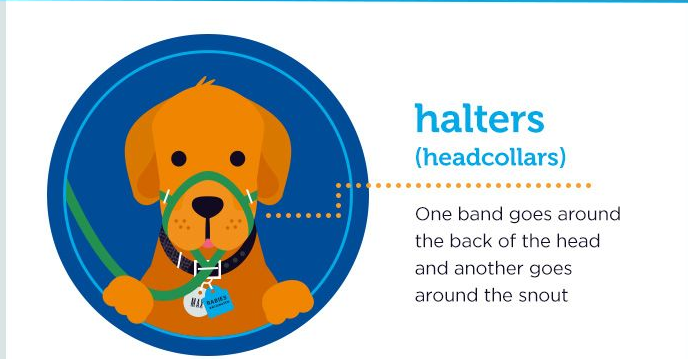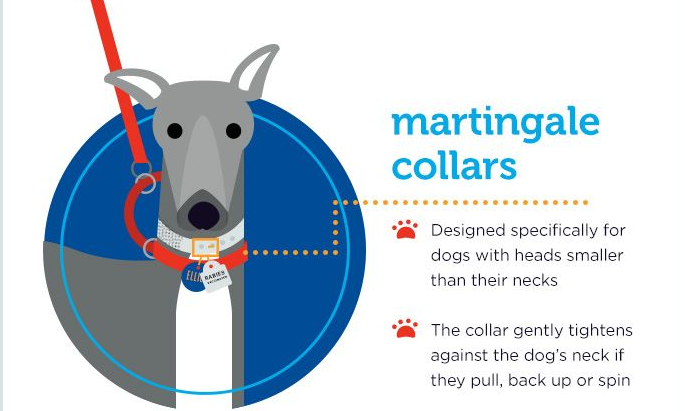 Types of harnesses
Harnesses fit around the dog's shoulder, behind the front legs and underneath their chest. Similar to a collar, you want to make sure you can fit two fingers between the harness and your dog's body to ensure comfort while walking. The four most popular types of harnesses are no-pull front-clip, back-clip, no-pull chest and back clip and travel.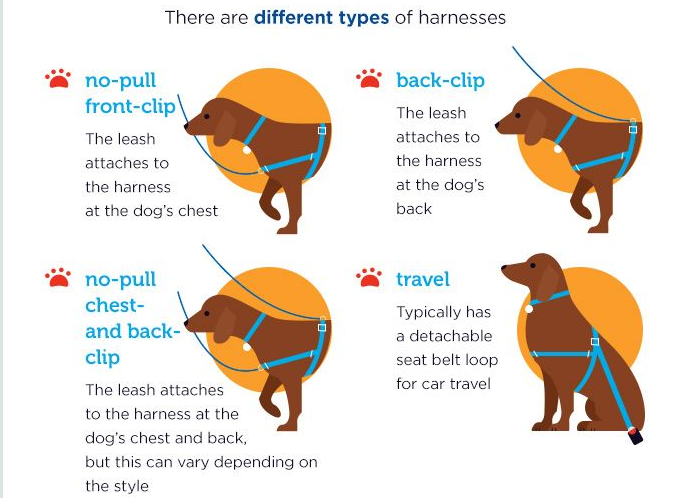 Using both a collar and harness
I find constantly keeping a collar on my dog and using a harness while taking walks works the best for us. That way I know Baxter always has my current contact information on his collar but we can still take a walk together at the same pace.
References:
http://www.orvis.com/p/personalized-adjustable-dog-collar/9x3y
http://www.ruffwear.com/Products/dog_harnesses
https://www.kurgo.com/how-to-measure-your-dog/
https://community.petco.com/t5/Blog/When-and-How-to-Use-Dog-Halters-Headcollars-and-Harnesses/ba-p/66295
https://community.petco.com/t5/Blog/When-and-How-to-Use-Dog-Halters-Headcollars-and-Harnesses/ba-p/66295