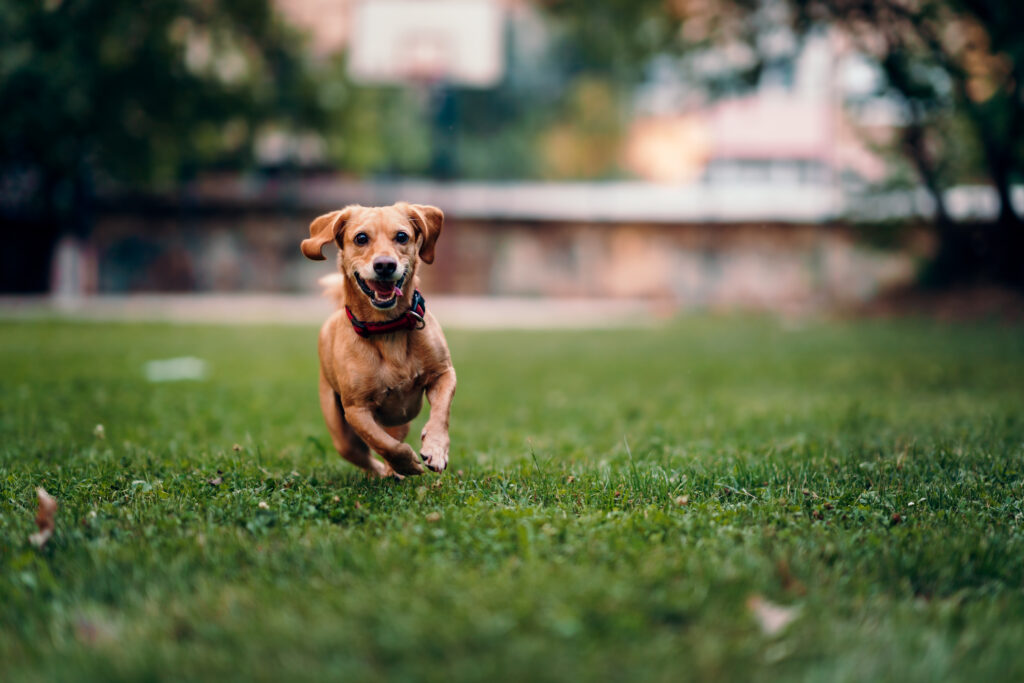 We're all looking forward to summer—the endless and warm days, grilling in the backyard, maybe even swimming in the pool. While summer brings an array of exciting activities and lovely weather, it's also when flies, fleas, gnats and other biting insects are in full flourish. These pesky bugs are not only an annoyance to us human folk, but they can really affect the health and happiness of our pets. Thankfully, there are a variety of natural, high-quality supplements that can assist with combating these critters! Here, the natural supplements gurus at Springtime Supplements explain the many benefits of natural supplements for dogs and how they can keep them happy and healthy this summer.
Bug Off Garlic Keeps the Biting Bugs Away
Garlic has been used as a natural and safe insect repellent for centuries. One of the world's most powerful antioxidants, great for the immune system, and full of friendly gut bacteria, there isn't much garlic cannot do. While we hear garlic advocates frequently raving about the benefits for humans, we often don't hear as much about the benefits for dogs. The reality is, garlic is a beneficial detoxification supplement for dogs and a safe, natural, flea and tick repellent. Our garlic chewables and air-dried garlic granules at Springtime Supplements provide a 24-hour shield against fleas, ticks, mosquitoes, gnats, flies and other biting insects. It is far safer than its chemical counterparts and works to support your dog's overall health during the summer months. To learn more about the benefits of Bug Off Garlic, click here.
Diatomaceous Earth Can Rid Your Pet of Fleas
If your dog has been exposed to fleas, chances are they will begin to feel itchy and uncomfortable once those pests begin to bite. Diatomaceous Earth (DE) is a natural and chemical-free solution for your dog's pesky flea infestation. To deliver needed relief from fleas, just sprinkle some DE onto your pet and potentially exposed spaces like furniture, dog beds, or carpet. This easy-to-use and completely natural substance works by both eradicating existing fleas and preventing future flea infestations. This product works best in conjunction with a quality garlic product as well, which supports flea prevention and the overall health of your dog. To learn more about the many seasonal benefits of DE, click here.
Omega 3-6-9 is Great for Seasonal Allergies
It is common for dogs to deal with itching and scratching from fleas and other biting insects, but did you know that plenty of our canine companions also suffer from seasonal allergies? If your pup frequently deals with inflammation, seasonal allergies and irritated skin, then Omega 3-6-9 may be the supplement they are missing. Omega 3, 6 and 9 fatty acids support healthy skin and joints, help maintain healthy skin, balance histamine levels, support hip mobility and so much more. Offering the full balanced spectrum of fatty acids our dogs need, Omega 3-6-9 is an all-in-one supplement perfect for those pups who suffer from unfortunate seasonal allergies. To learn more about the extraordinary benefits of Omega 3-6-9 for dogs, click here.
Contact Springtime Supplements Today to Learn More
Summer sure is a wonderful season, but the biting insects and seasonal allergies that can come along with it can put a damper on dogs' moods and health. Luckily, our wide range of natural supplements offer fantastic benefits for combating gnats, fleas, ticks and more, without having to resort to harsh chemicals. Speak with a team member at Springtime Supplements today about the many benefits of Bug Off Garlic, Diatomaceous Earth and Omega 3-6-9 for your dogs during the warmer months.