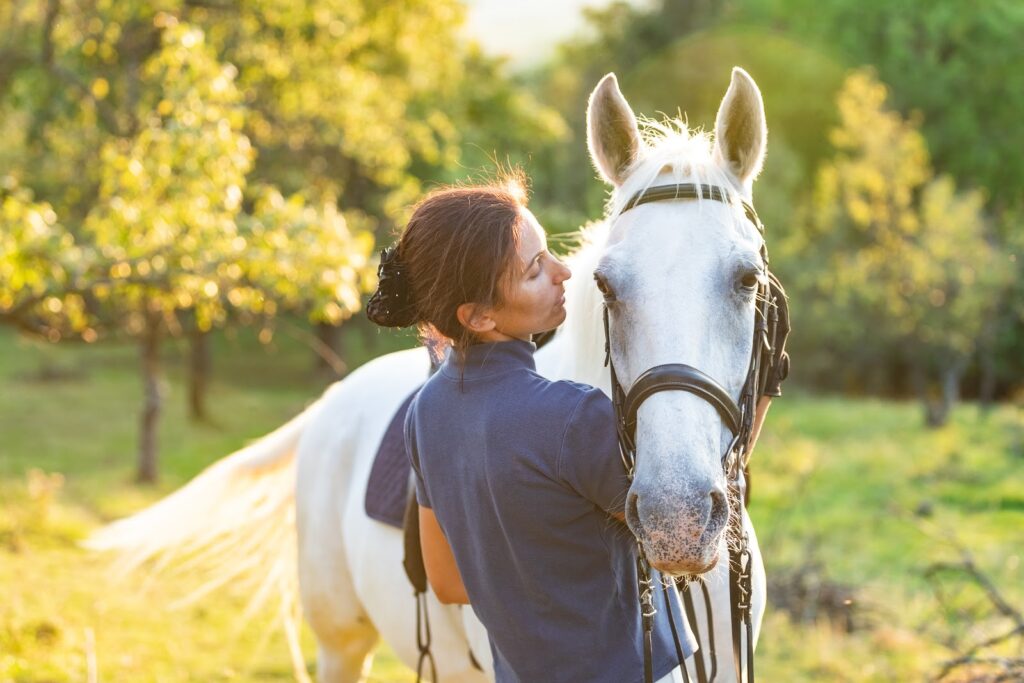 Updated on September 22, 2022.
Ahiflower oil is an omega-rich fatty acid supplement that is extracted from the seeds of the Buglossoides arvensis, an obscure plant that has become sought after due to its uniquely potent omega 3, 6, and 9 composition. Offering a ton of benefits for both humans and horses, it is an incredible source of nutrients that supports optimum physical health. Here, the equine supplement providers at Springtime Supplements outline the benefits of Ahiflower oil for horses, and how to incorporate this oil into your horse's diet.
What Is Ahiflower Equine Omega Oil and SDA?
Ahiflower oil comes from the seeds of the Buglossoides arvensis, and contains up to 20% stearidonic acid (SDA). Buglossoides arvensis grows as both an annual and a biennial and usually takes 100-150 days to reach maturity. Additionally, unlike traditional omega-3 supplements, Ahiflower oil is vegan and often traceable to the farm where it was produced. Because Ahiflower oil is so rich in omega-3 and omega-6 fatty acids, it can help with exercise recovery and flexibility as well as joint, heart and brain health.
Stearidonic acid, or SDA, is a long-chain omega-3 fatty acid that is emerging as an alternative to other sources of omega-3 supplements. SDA has been shown to have similar properties of marine-based oils and supplements, and can be a highly sought-after alternative for humans or animals that are unable to ingest marine-based supplements.
Related Article: Is a Pony a Horse?
How Can Horses Benefit From Ahiflower Equine Omega Complete Oil?
Ahiflower oil is a wonderful and all-natural supplement that can support the health and wellbeing of your horse. Horses evolved to obtain their daily omegas through fresh pasture grazing, not fish sources. As a natural alternative, Ahiflower oil provides safe, balanced and superior plant-seed omegas 3, 6 and 9, backed by clinical trial data on performance horses.
Not only does this oil benefit the flexibility and fluidity of your horse's joints, but it can also support your horse's wonderful skin health, coat luster and stress responsiveness.
Reap the Benefits of Ahiflower Oil With Springtime Supplements
Ahiflower oil is a beneficial, nutrient-dense, non-GMO and omega-rich supplement that can be used to help your horse maintain strength, flexibility and, ultimately, longevity. Ahiflower oil allows your horse to receive a quality source of nutrients that supports their health, naturally.
Springtime Supplements is dedicated to providing natural supplements for horses, dogs and people. Using only the highest quality, naturally-sourced ingredients, Springtime Supplements puts the health and wellbeing of your animals first. To learn more about the natural supplements that Springtime Supplements offers, as well as more information on the benefits of Ahiflower oil, contact us today.