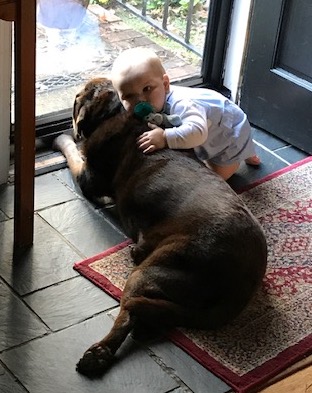 Here at Springtime, we value our Springtime Family Members (you!) more than anything. To show how much we love you, we have created a "Springtime Family Member of the Month" profile where one of our lovable Springtime Family Members will be featured on our website! To have yourself, your dog, or your horse featured, please answer the questions below and email them along with a picture to feedback@springtimeinc.com with Springtime Family Member Profile in the subject line!
What do your people parents call you? – Fisher
How old are you? – 10
From which breed do you hail? – Chocolate lab
What makes your tail waggle? – Swimming, hiking, chasing my ball
What's your favorite activity? – Swimming and sleeping
Favorite season of the year and why? – Summer- lots of time in and around the water!
Interesting Facts about yourself? – I've had all 4 legs surgically repaired but amazingly, I love the vet.
What's your favorite Springtime Supplement product? – Advanced Hip & Joint!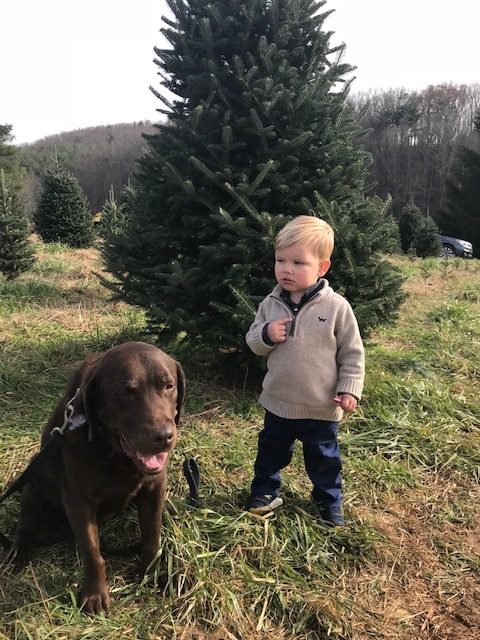 Some Words from Fisher's parents: My 10 year old chocolate lab, Fisher, has struggled with joint issues in all 4 legs her entire life. Unfortunately, she was born with bilateral elbow dysplasia and despite corrective surgery at 7 months, she has always dealt with stiff and sore front legs, particularly after any type of active exercise. At 5 years old she had surgery to repair torn cruciate ligaments in both knees.

She has always been an active dog with a strong spirit but with 4 surgically repaired legs we had to manage her regularly with treatments and often, she would be uncomfortable for a day or two after hiking or even chasing a ball.

A few years ago, my mom- a former veterinarian, saw an ad for Springtime Advanced Hip and Joint and recommended that we give it a shot. It has changed her life. She is now able to maintain healthy joint function and mobility since she started regularly taking the supplement. At 10 years old she's as active as she was as a puppy – swimming, hiking, running, and keeping up with our high energy 2 year old son. She is an integral part of our family and I attribute her continued activity and overall health to Springtime Supplements. I would highly recommend Advanced Hip and Joint to anyone with an older dog or a dog with joint issues. – Ben Garden, Virginia.