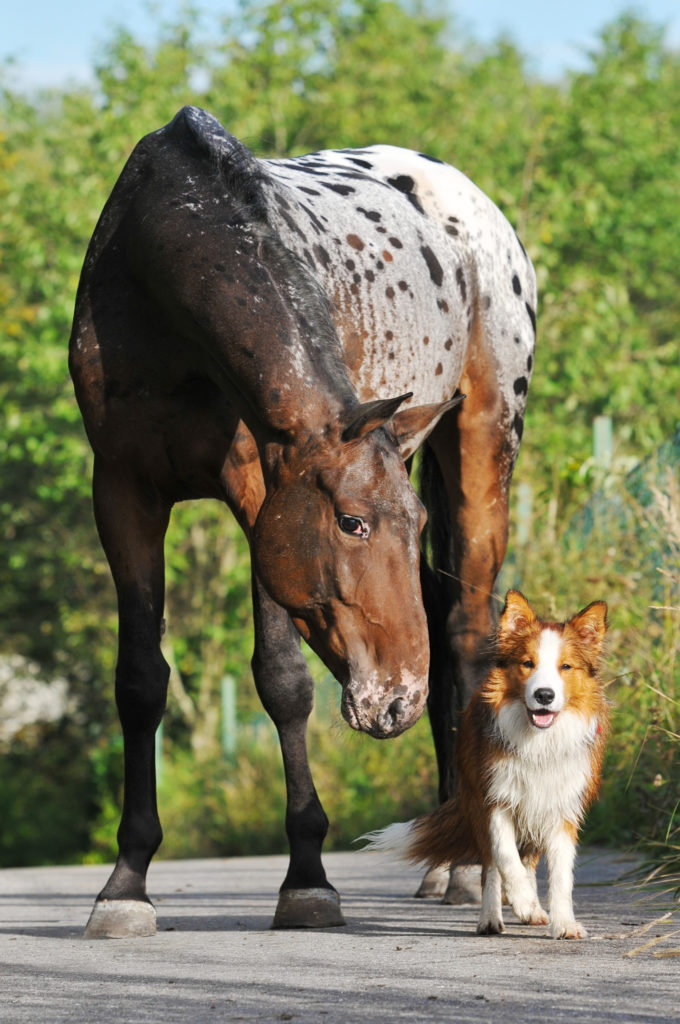 If you are the owner of an aging horse or dog, maybe you've seen it before: stiffness in your beloved pet's hips and joints, especially after activity. Maybe their discomfort has only seemed to increase in recent months, and your once-active horse or dog now hesitates to play, jump or run like they once did. As a pet owner, you can feel despair at your aging pet's waning comfort levels and not know where to turn. Read on to learn the benefits of our Joint Health Formula, which can help with occasional soreness and stiffness, and help pets remain comfortable.
How to Tell if Your Pet is Experiencing Soreness
Even though aging pets can often experience soreness in their joints, pets of all ages can have occasional stiffness. If you're wondering if your dog may be dealing with joint stiffness, consider whether or not they hesitate to walk up and downstairs, play as often as they used to or looks like they are slightly struggling to sit up or lay down. Horses that are feeling stiff may have difficulty getting up from a resting position, or shifting their weight comfortably. Maybe your pet is dealing with a mild limp. If your pet is dealing with some soreness, additional support may be helpful to relieve it.
Joint Health Formula for Horses: Made of Chondroitin Sulfate and Glucosamine for Mobility
If your active horse has joint stiffness, inflammation and overall discomfort due to their age, strenuous activity or another factor, a superior joint lubricant may be a great option for relief. Our Joint Health Formula uses a balanced mixture of chondroitin sulfate, MSM, glucosamine HCI and boswellia serrata to help support your horse's overall comfort and stability.
Joint Health Formula can keep healthy horses active, support cartilage health, promote comfort and mobility, offer support for joint stiffness after athletic activity and competition, help support a normal inflammatory response, and be a natural way to maintain healthy joint lubrication.
To learn more about Joint Health Formula for Horses and order yours, click here.
Joint Health Formula for Dogs: Comes in Powdered and Chewable Form!
As with horses, our active or aging dogs can have occasional stiffness, such as in the hip region. Joint Health Formula helps support strong bones, restores bloom in older dogs, and helps promote a mobile lifestyle. If you want to make taking supplements even more fun for your dogs, try our Joint Health Chewables— tasty treats that are easy-to-give and have the same ingredients like glucosamine HCI and chondroitin sulfate that support healthy hips and joints. You can check them out here.
If Your Pet Has Soreness, Springtime Supplements is Here to Help
We want the best for our pets, and sometimes they need a little bit of extra support when they are feeling stiff or sore. Whether you want to help support your pet with pain points, or be proactive in your pet care while they are feeling great, our extensive range of horse and dog supplements can offer support. Go Natural, with Springtime—Contact us today.