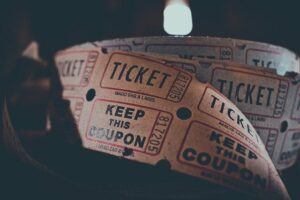 Once you've completed your chores for the evening, you must say goodnight to your horse and take care of your human needs! If you're ready to kickback and spend some leisure time at home on date night, watch a horse movie alongside a close companion! Sharing your love of horses with the people you care for can be a great bonding experience. Plenty of movies feature unforgettable horse characters and plots. Need some ideas? The following suggestions are sure to spark a horse lover's interest!
Black Beauty (1994)
This Warner Bros.'s classic, based on the 1877 novel by Anna Sewell, chronicles a horse's life from its birth to old age. The movie shows how much of a horse's life is determined by fate. Black Beauty is owned by the kind and the cruel and knows both luxury and poverty throughout his lifetime. Key people and horses help Beauty persevere when times become difficult. The story is told by the narrator Black Beauty and through the dialog of the human characters and their actions. Beauty describes his thoughts and feelings as he is passed from handler to handler and works as a carriage puller, cabdriver, and even as a racehorse. At times, Black Beauty demonstrates a sixth sense for impending danger and disaster. Seeing how this horse's history unfolds makes one believe there will be greener pastures in the end.
National Velvet (1944)
When one resident of Sewels, England, purchases a beautiful gelding that comes to be known as "Pie," the whole village takes note. Pie loves to jump the walls of his enclosure and cause damage in town. Two of the first to witness Pie's leaping abilities are adolescent Velvet Brown (Elizabeth Taylor) and drifter Mi Taylor (Mickey Rooney), a young man who happens to be headed to meet Mrs. Brown, Velvet's mother. Their intriguing connection inspires Velvet to make a racehorse out of Pie, who she happens to win from its owner in a raffle. Taylor, a former jockey, is hired by the Browns to work on the farm and soon begins training Pie for the most difficult race in England, the Grand National. The horse is a true contender, but the real conflict is in finding the right jockey.
Secretariat (2010)
Death is lifechanging for the bereaved. Penny Chenery (Diane Lane) quickly discovers this when her mother passes at the beginning of this true story. She seems to forget to grieve and throws herself into the position of caring for her invalid father's horse farm. Penny pushes aside her husband and kids for a sudden interest in foals. She soon finds herself in a man's world as she tries to do what's best for the farm. She believes in herself and fights for what she wants and what is right. This includes managing the training of a new foal, Secretariat. Lucien Laurin (John Malkovich) reluctantly assists and later comes to believe in her vision. When Penny's father dies and financial ruin looks imminent, Penny perseveres and continues her fight even when her adversaries become her brother and husband. She believes Secretariat is driven to be a winning racehorse, a Triple Crown champion.
Hidalgo (2004)
Based on real events, Hidalgo is the story of one mustang's race as an unlikely contender in an event that spans 3,000 miles across the Arabian desert. Hidalgo is ridden by Frank Hopkins (Viggo Mortensen), known as the "Blue Child" because of his Native American descent. In the United States, Hopkins is known for being a Rough Rider, playing in Buffalo Bill Cody's show, and bragging about how fast his horse is. By chance, he finds himself agreeing to participate in the desert race. Once there, he has stiff competition and plenty of enemies who wouldn't mind seeing him and his horse dead.
The Black Stallion (1979)
In this film, a young boy named Alec is traveling with his father aboard a ship transporting people, cargo, and one irate Arabian horse. Alec's first encounter with the horse he calls "Black" stimulates his curiosity and brings out a strong sense of compassion for the animal. Soon after, a terrible storm wrecks the ship, and Alec is saved by Black. Stranded together on a deserted island, horse and boy form a bond. It is a breathtaking setting, and its beauty is accentuated by the orchestral accompaniment. Little dialog occurs in the movie's first half, but then Alec and Black are rescued and restored to the world Alec always knew. Alec wants Black to become a racehorse, and he is able to find a trainer (Mickey Rooney) crazy enough to do it.
In Conclusion
Well, there you have it! You'll laugh. You'll cry. You'll fall in love with your horse all over again. Do you have a favorite that isn't on this list? Feel free to share it in the comments!