Not only do Breathe Healthy® masks protect you from airborne particles but these masks were designed for everyday use! That includes lawn mowing, gardening, grooming the family pet, leaf raking, bicycling, working in the office, commuting on a train, carpooling, woodworking… performing many of the day-to-day work and recreational activities.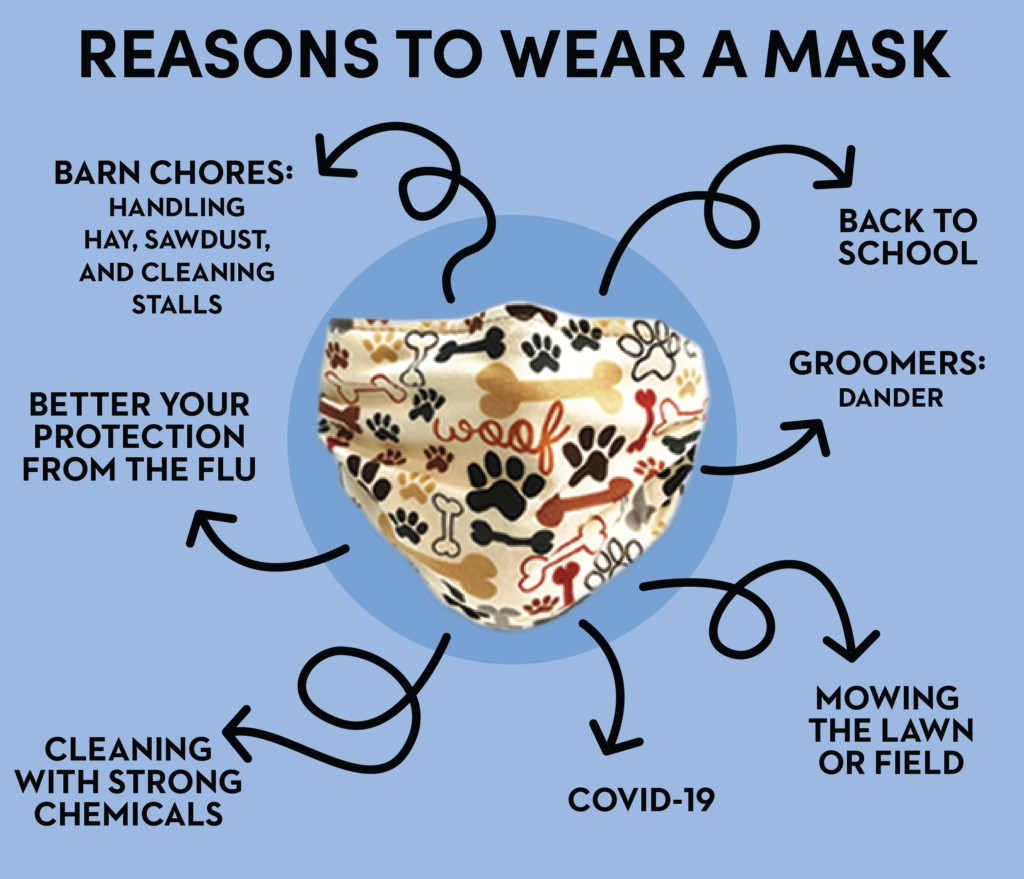 When adjusted to fit snugly, they help to protect against many airborne particulates: pollen, dust, pet hair & dander, allergens, mold spores, many bacteria, effluents from coughs and sneezes. This filtration, along with the hydrophobic/hydrophilic ("moisture wick and repel") technology allows the wearer to breathe easier while doing just about any activity!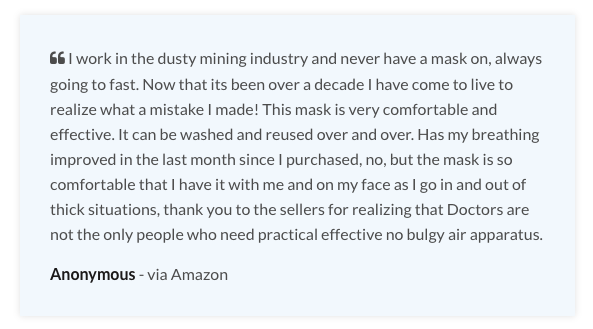 During the pandemic, the Centers for Disease Control and Prevention (CDC) recommends that "everyone should wear amaskin public settings and when around people who don't live in your household, especially when othersocial distancingmeasures are difficult to maintain." Many hospitals and doctors are now requesting that patients (especially with weakened immune systems) and visitors wear masks. Many companies and schools, in an effort to reduce absences, are providing masks for employees/students to wear during cold and flu season. In any type of flu transmission, inhaling germs is but one way to become infected. Contamination may occur simply by touching the corner of your eye, nose or lips with contaminated hands. Therefore, the wearing of any mask is primarily a "first line of defense" and should be combined with frequent hand-washing and good hygiene.