From the beginning of the COVID-19 pandemic, the focus and priority has been and continues to be on the health and safety of ourselves, our families and those we decide to surround ourselves with. To date, The FDA (Food and Drug Administration) and CDC (Center for Disease Control) have only defined 2 types of masks – Facemasks and Respirators to protect ourselves.
Breathe Healthy® germ, dust, and allergy masks are a "hybrid" that fit neither definition, and lie somewhere in between a medical mask and a respirator. They are superior to a hospital/surgical masks in almost every area. Mainly, they provide the wearer with a better degree of protection by form fitting to the face, and eliminating gaps that allow unfiltered air to enter the lungs. They are also more comfortable, and are not a one-time-use-only mask.
The Breathe Healthy® mask provides almost the same level of protection as a "properly fitted" N95 rated mask. However, it does not require a very specific fit process to be highly effective, and is much more comfortable and suited for long periods of wear. A properly fit N95 mask is only effective as long as you don't move or re-adjust it.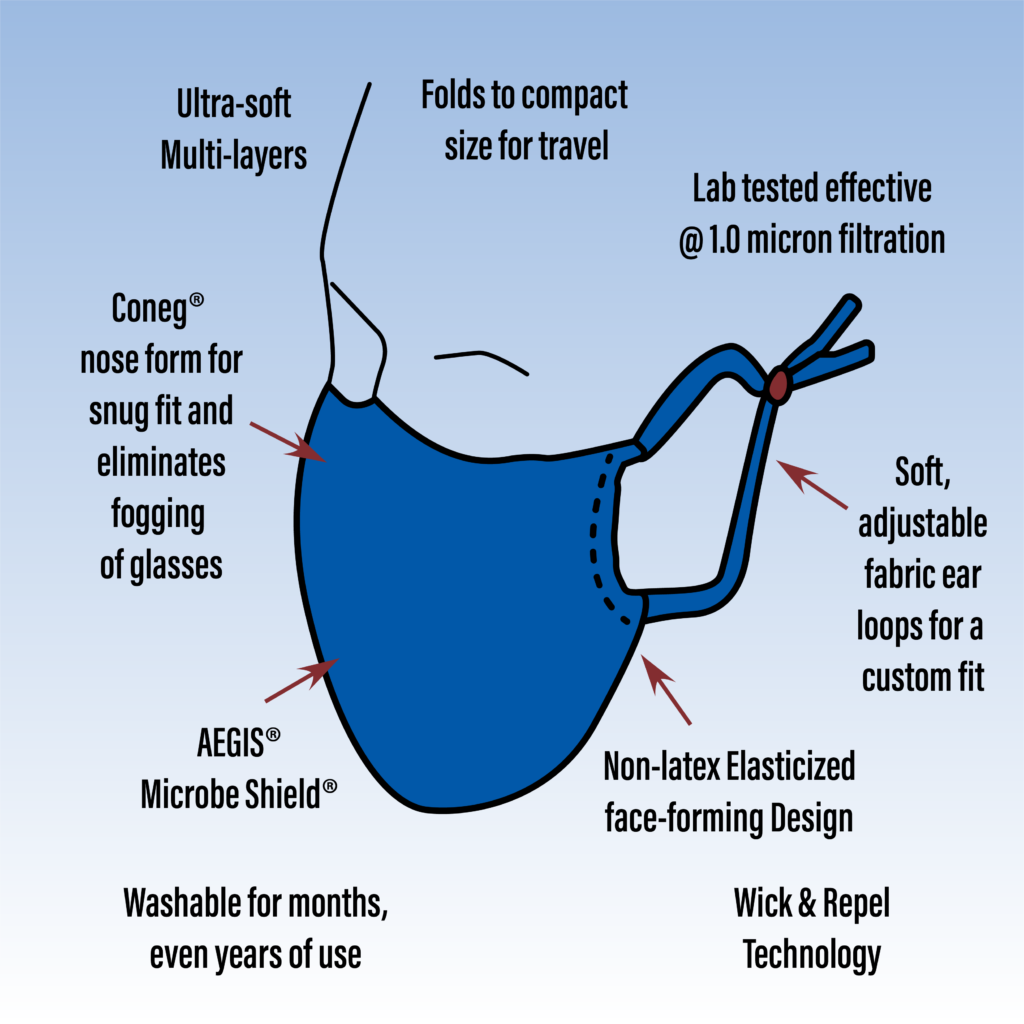 Why Breathe Healthy® Masks?
Breathe Healthy® masks have been designed to be a healthier and eco-friendly alternative to common paper disposable masks. They're comfortable, reusable, washable and are great for everyday use. No mask today matches our features of comfort, adjustability, custom look, permanent germ resistance, with superior reusability.
Breathe Healthy is a veteran owned company that has been making high quality, unique, made in the USA face masks since 2006.
Breathe Healthy Masks WORK!
Our mask fabric is produced with the Aegis® technology by Microban® that lasts for the life of the mask. They have been tested by a leading lab to filter down to 1.0 micron and they can help protect against airborne effluents from coughs and sneezes, the primary means of flu transmission.
ECO-FRIENDLY MASKS THAT ACTUALLY FEEL GOOD AND PROTECT FROM AIRBORNE PARTICULATES